Easy to set up. Simply select the cleaning mode and clean.
Suitable for maintenance, car workshops, but also for work at home.
Our laser cleaning machines EXCALIBUR P CL series
can be used for everything except rubber.
Revolutionize Your Cleaning Routine with EXCALIBUR P CL Laser Cleaner!
Are you tired of spending hours scrubbing and cleaning, only to see mediocre results?
Say goodbye to those ineffective traditional cleaning methods and revolutionize your cleaning routine with the EXCALIBUR P CL Laser Cleaner! This cutting-edge cleaning solution is perfect for both professional and hobby use, offering unparalleled efficiency and effectiveness.
Unique Features
The EXCALIBUR P CL is unlike any other cleaner on the market. Its advanced laser technology enables it to clean a wide range of materials, including wood, steel, marble, and injection mould. With this versatile device, you can easily remove rust, paint, mold, oil, grease, and even carbon buildup. No matter the cleaning challenge, the EXCALIBUR P CL is up for the task.
Impressive Benefits
When it comes to the EXCALIBUR P CL, the benefits are simply outstanding. This remarkable tool is not only suitable for industrial use, but it also shines in automotive settings. Imagine the time you will save by effortlessly removing stubborn dirt and grime in seconds, compared to hours of manual labor. Not only will the EXCALIBUR P CL save you valuable time, but it will also save you money in the long run. Say goodbye to expensive cleaning agents, as this laser cleaner requires no consumables.
Effortless Ease of Use
Don't be intimidated by its advanced technology, the EXCALIBUR P CL is designed with simplicity in mind. Its user-friendly interface ensures that anyone can operate it with ease. The menu and cleaning mode selection process are straightforward and intuitive. With just a few simple steps, you'll be on your way to achieving spotless surfaces without breaking a sweat.
Additional Information
Size: Compact and portable, perfect for transport and storage.
Weight: Lightweight design for easy maneuverability.
Power source: Electric-powered for reliable performance.
Safety features: Equipped with safety sensors to protect both the user and the material being cleaned.
Simplify Your Cleaning Routine Today!
Don't miss out on the opportunity to simplify your cleaning routine with the EXCALIBUR P CL Laser Cleaner. Experience unmatched efficiency and effectiveness in removing dirt and grime from a variety of materials. Upgrade to this incredible product today and change the way you clean forever!
Overall, the Excalibur laser cleaner is a great choice for those looking for a simple and smart solution for their laser cleaning needs.
The main disadvantage of other inferior laser cleaners is the ZEBRA effect.
If you do not want grooves, irregular or inhomogeneous surfaces, try our laser beam guiding technology which guarantees a unique homogeneous surface cleaning.
With the laser of rusty iron should be homogeneous, without black spots or heat maps. The color of the truly cleaned iron surface ranges from gray to silver-grey.
Do not be fooled by "cleaned" iron if it is still black. There is still rust under the black surface. Use a screwdriver for a simple test.
Prices are in DDP Bratislava, Slovakia, excluding VAT.
The price includes: training, safety accessories, transport costs,... etc.
This is the final price (excluding VAT).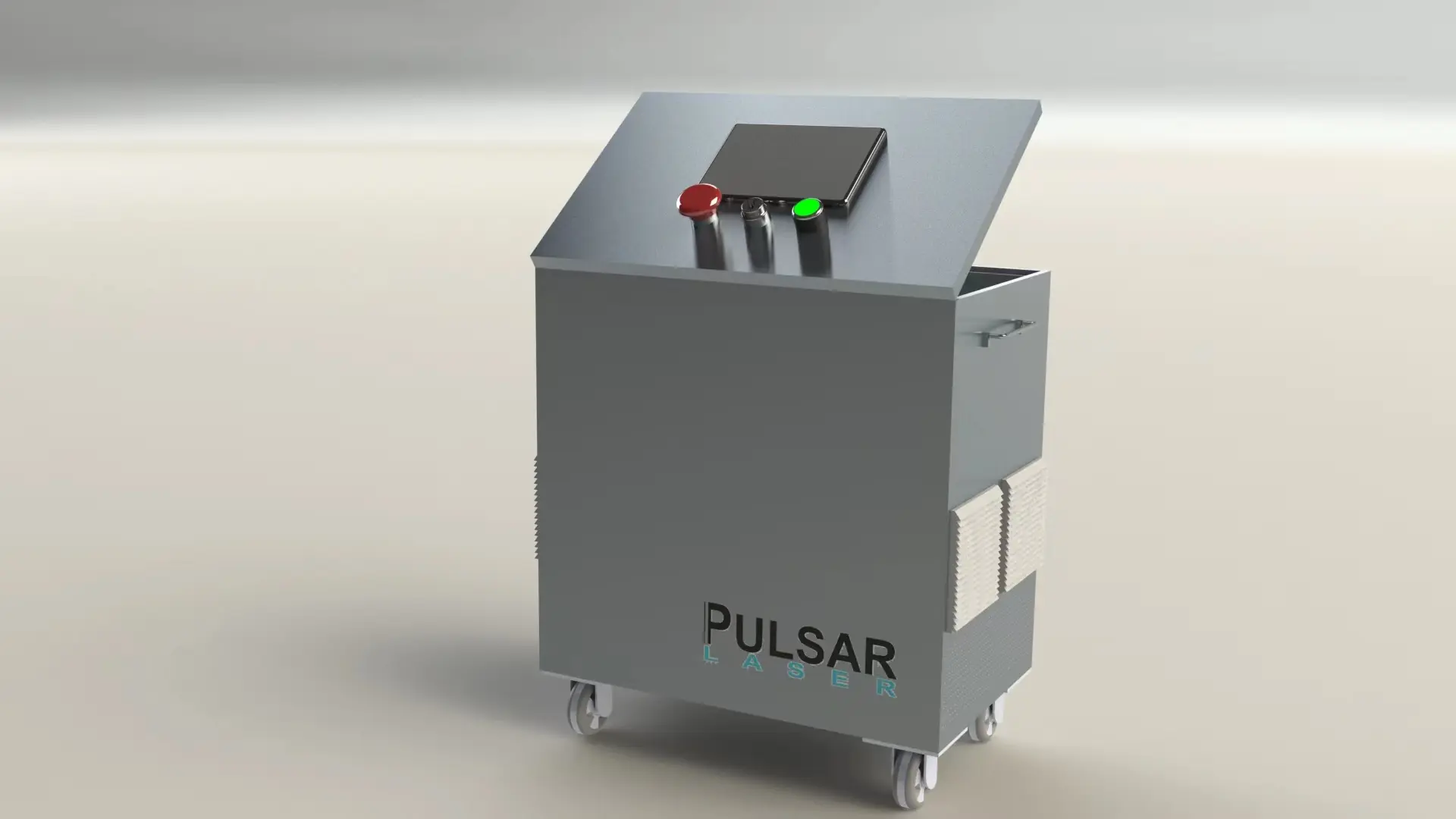 PULSAR EXCALIBUR P CL 100E
Laser cleaning for everyone.
Easy to set up. Simply select the cleaning mode and clean.
Power: 100 W
Maximum energy: 1.8 mJ
Width of cleaning: 100 mm
Thickness of cleaning: 20 mm
Power supply: 230V

# stainless steel, aluminium, cupper, metal, brass, iron, paper, wood, glass, stone, marble, carbon fiber #
# cleans paint, rust, soot, carbon, mold, grease, welds, varnish, graffiti, restoration, bodywork, motorcycle, engine, car engine#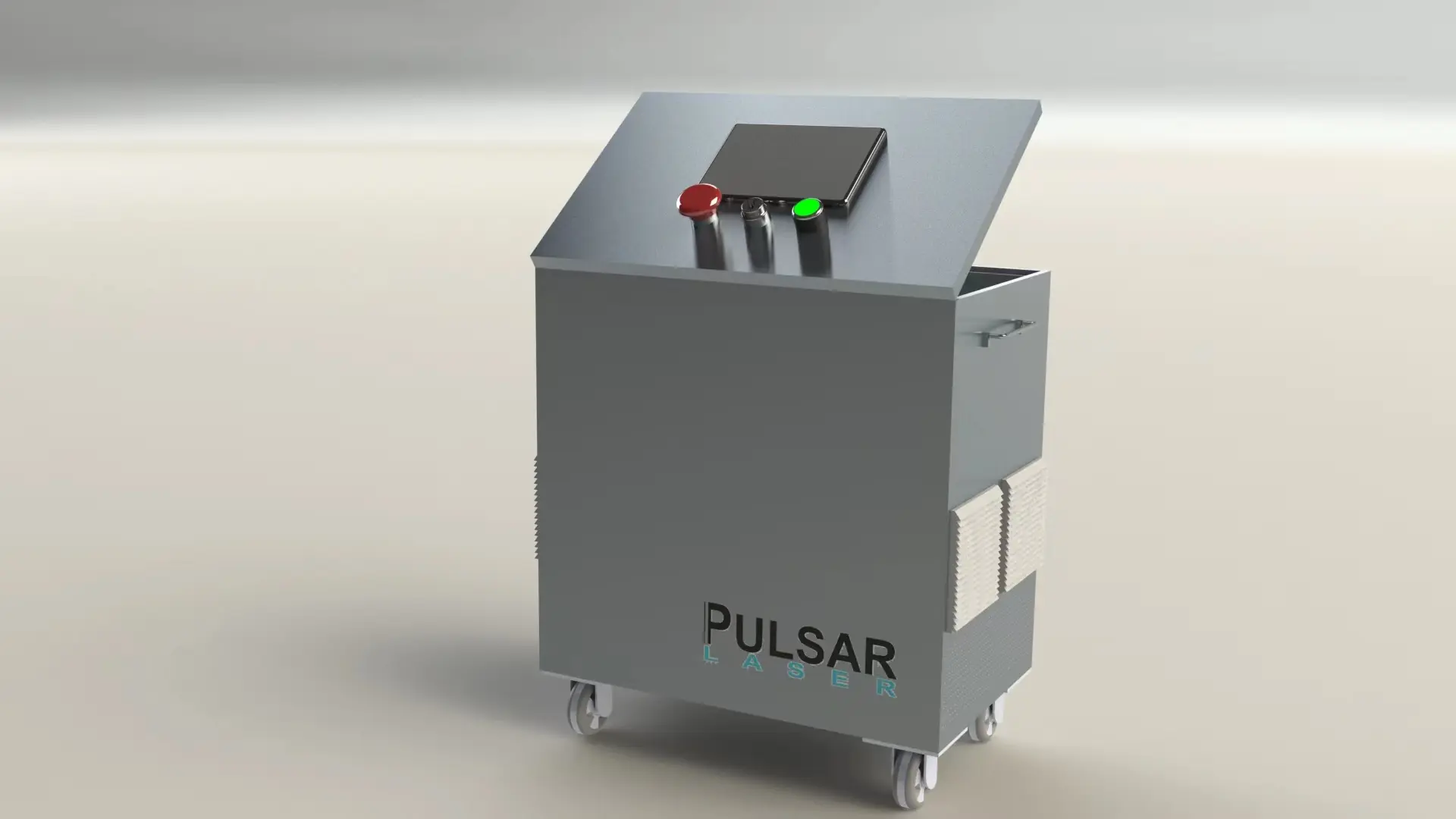 PULSAR EXCALIBUR P CL 200E
Laser cleaning for everyone.
Easy to set up. Simply select the cleaning mode and clean.
Power: 200 W
Maximum energy: 1.8 mJ
Width of cleaning: 100 mm
Thickness of cleaning: 20 mm
Power supply: 230V

# stainless steel, aluminium, cupper, metal, brass, iron, paper, wood, glass, stone, marble, carbon fiber #
# cleans paint, rust, soot, carbon, mold, grease, welds, varnish, graffiti, restoration, bodywork, motorcycle, engine, car engine#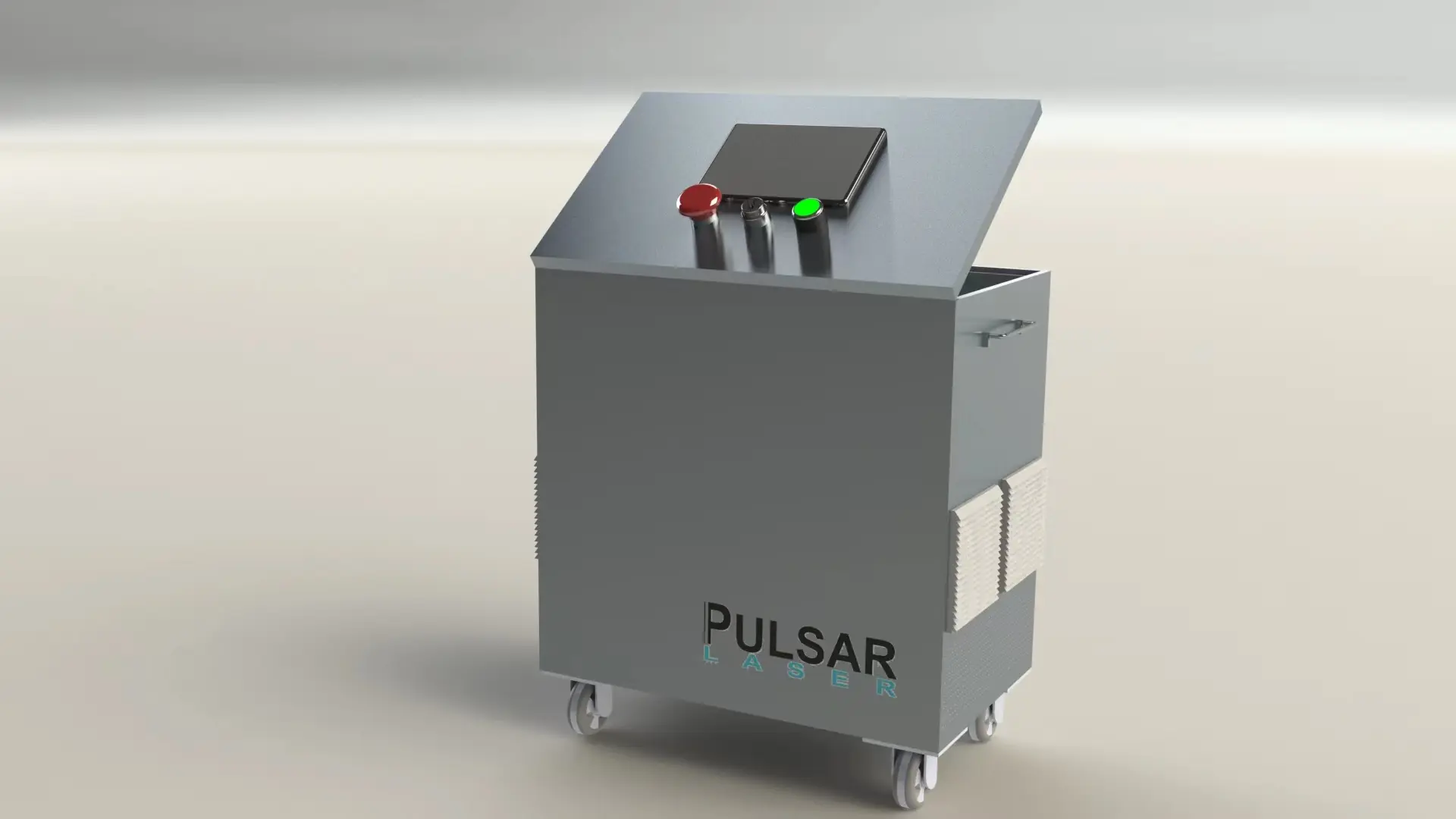 PULSAR EXCALIBUR P CL 300E
Laser cleaning for everyone.
Easy to set up. Simply select the cleaning mode and clean.
Power: 300 W
Maximum energy: 1.8 mJ
Width of cleaning: 100 mm
Thickness of cleaning: 20 mm
Power supply: 230V

# stainless steel, aluminium, cupper, metal, brass, iron, paper, wood, glass, stone, marble, carbon fiber #
# cleans paint, rust, soot, carbon, mold, grease, welds, varnish, graffiti, restoration, bodywork, motorcycle, engine, car engine#